Chip Tuning Box AUDI A4 B7 2.7 TDI 132 kW 180 HP Performance Power CR1
Chip Tuning Box AUDI A4 B7 2.7 TDI 132 kW 180 HP Performance Power CR1
Price: £ 72.99
*The final price depens on the destination country due to the differences in VAT rates.
Data sheet
Engine Type:
2.7 TDI 132kW 180HP
The number of horsepower before installation [HP]:
180
The number of horsepower after installation [HP]:
210
The torque before installation [NM]:
380
The torque after installation [NM]:
440
More info
Our company has been specializing in car tuning for many years. Our products are still widely appreciated for its quality and performance. This offer is a guarantee of the highest quality and safety of your car.
Chip Tuning Box is an additional device plugged into the car electrical system. The consequence of its operation is a modification of the transmission of the data between the control computer and the individual devices in the engine.
As compared with modifying the software in the control unit, it gives similar results. When the device is plugged in, the power increases in torque, in V-max and in acceleration, which makes a car more dynamic and 'actively safe'. Fuel consumption is reduced depending on your driving style, range from 5% to up to 15% / 100 km.
FEATURES

Average power increase 25% - 35%

Eliminated flat spots and turbo lag

Improved fuel economy up to 15%

Definitely better acceleration

Does not void your warranty as it is completely undetectable if removed before a service

After dismounting, factory settings are restored
HOW THE CHIP BOX WORKS?
CR1 chip box is especially designed with a view to diesel engines with a Common Rail injection system (CR). Plugging this device into electrical system of a car, results in the modification of the data transmitted from the ECU (board computer) to the engine components relating with:
FUEL INJECTION
FUEL AMOUNT
BOOST PRESSURE
AIR TEMPERATURE
AIR DENSITY
ENGINE SPEED
THROTTLE POSITION AND OTHER VARIABLES
INSTALLATION INSTRUCTIONS TO YOUR CAR
You can install the chip box yourself. With our instructions it is fast and easy.
When making inquiries or purchases, please, always provide the following information:
CAR BRAND AND MODEL
ENGINE TYPE
ENGINE POWER (PS OR KW)
YEAR OF MANUFACTURE
The instruction in English will be sent to your email address from PayPal, which allows to print your instruction in any resolution or copy it to your mobile.
If you need the instruction in a different language (German, Spanish, Polish, Czech), just contact us.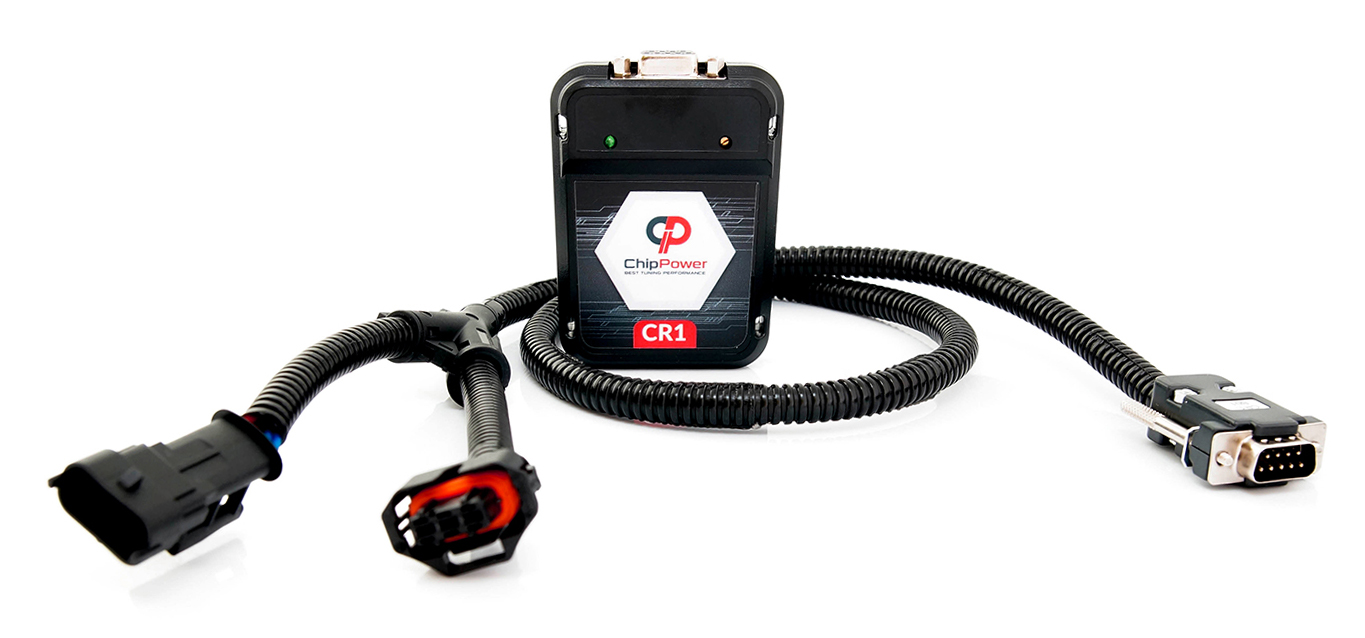 INSTALLATION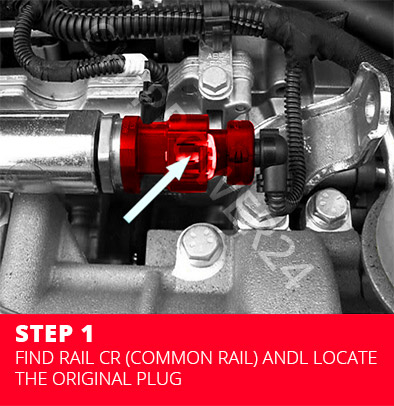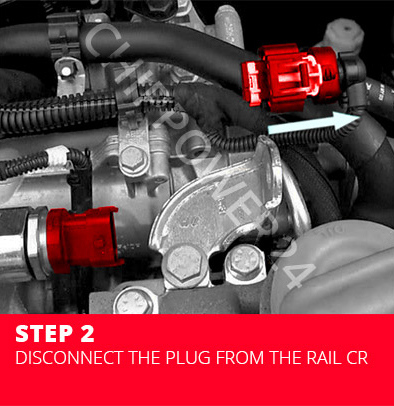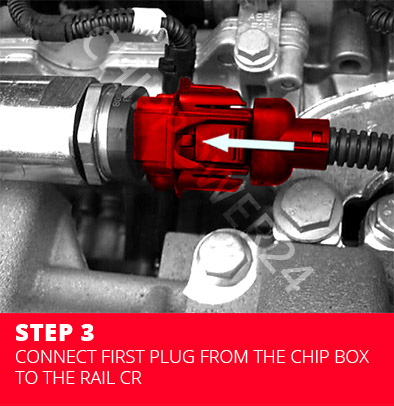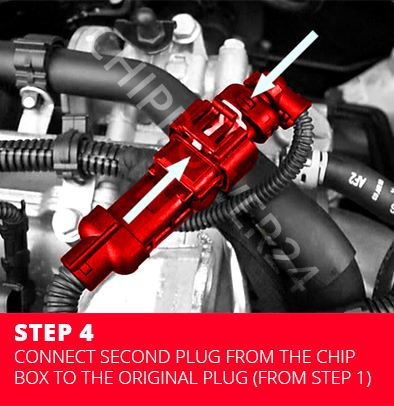 30 other products in the same category: